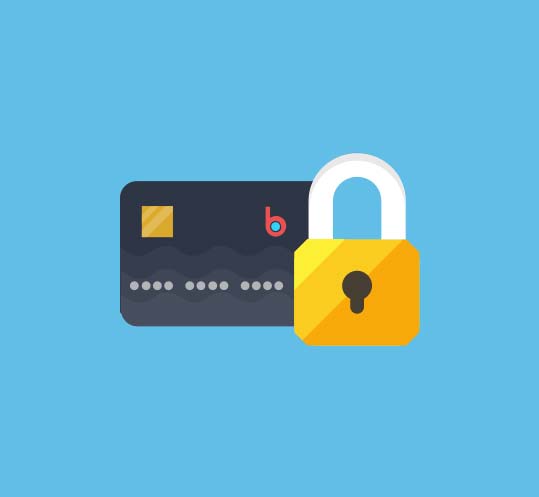 Ecommerce websites are a major target for fraudsters, hackers and even for your competitors.
There are quite a number of people who are constantly trying to steal the data and bring harm to your business as well as your customers' data. Here, let's take a look at some methods to secure your online store.
Secure your ecommerce platform – In case you are using a woocommerce platform or any other ecommerce platform, use a security plugin that will add an extra layer of protection to your site. For the ecommerce websites that are built using woocommerce, use a WordPress security plugin to protect your site from malware, brute force attacks, and hacking attempts.
Secure payment gateways
With credit cards of your customers stored in your database, you are responsible for the sensitive information that are vulnerable to hackers. The popular payment gateways in India like Razorpay, PayU, CCAvenue etc have secure environments to take care of customer information. By installing an SSL certificate, data going from the browser of the user to the server of the payment processing will be encrypted and this prevents hackers from stealing payment information if you accept payments through a gateway.
Strong Password
Use strong passwords that are unique for your website and thereby make it difficult for the hackers. Not just the admin area, but use different and strong passwords for hosting accounts, FTTP and customer logins. Insist customers to use strong passwords while registering and creating the account, Create strict password rules that insist customers to use special characters, numbers, Capital letters and long passwords.
Use a web application firewall (WAF)
WAF prevents website hacks and data breaches and is the best solution to keep your site safeguarded, and the easiest method to protect your eCommerce store. WAF will protect your websites from attacks such as cross-site forgery, cross-site-scripting (XSS), file inclusion, SQL injection, DDos attacks etc. Since eCommerce websites have a lot of inbound traffic, sites need firewalls to protect themselves from malicious traffic.
Keep all plugins and software updated
If you promptly update your plugins, theme, and software,the chances of your website experiencing any issues as a result of core vulnerabilities are very less. Hence, make sure that these plugins are up to date, as these updates are crucial for the security and stability of your WordPress site.
Install SSL Certificates
Once you enable SSL, your website will use HTTPS instead of HTTP, and allows you to build customer trust while ensuring your site has complete eCommerce Security. Now, it is easier than ever to start using SSL for all your WordPress websites without having to pay. (Interlink to the blog?)
Limit Login Attempts
Some CMS platforms allow users to try to login as many times as they want, which leaves your site vulnerable to brute force attacks. By limiting the failed login attempts a user can make, you can prevent hackers and bots from being able to make lots of consecutive login attempts.
Online sales are growing by the day and the online frauds too are growing. In the above points, We have covered a few important measures to secure your online platform. There are many more security measures that one can take to build a strong ecommerce website. If you need help, we are a team. Contact us